Next Generations
Next Generations → About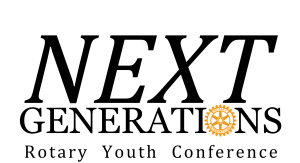 Each year, high school students from all across the district meet their peers, in order to have dialogue about important issues. The diverse backgrounds of students from urban to rural areas provides participants with a variety of perspectives on topics.  The workshops change annually based on student experiences and needs.
Next Generations Conference for 2017:
February 25th
** Check in/ Registration begins promptly at 8:45 AM
** The conference will begin at 9:15 AM
** The conference ends at approximately 5:00 PM
*** Location: Quinnipiac University North Haven, 370 Bassett Rd, North Haven, CT 06473
HERE is our 2015 conference video.
Application
Applications are now available!  The Application is due February 11, 2017.
Join our 
Facebook event page
 to get more updates from our 2015 conference.  
Attention Rotarians & Parents/ Guardians:  There will be a special session for Rotarians and Parents beginning at 3:30pm on the conference date.  In this session, you will learn about what students participated in and the purpose of our conference.
Leadership Positions
Student Directors: Selected by Rotary's Next Generations Chairs & the previous conference's Student Directors; Plan, execute, and facilitate the leaders and conference agenda and are overseen by the Next Generations Chairs.
Student Facilitators: Selected by Student Directors and approved by Next Generations Chairs; Take part in planning and assisting student directors.  They are the direct leaders of the workshops.
Mentors: Selected by Next Generations Chairs who have recently graduated from high school; Take part in planning and assisting student directors, facilitators, and chairs.
Conference Chairs (2016 – 2017):

Carly Wolfe (Chair)    Kassandra Fruin(Co-Chair)    Dave Ullman (Co-Chair)
Mentors  (2016 – 2017):
Abby McGuirk      Hailey Cruz          Mikayla Hickman
Student Directors (2016 – 2017):
                                                        Kiki Yalamanchili    Conrad Poole    Joe Coss
Progression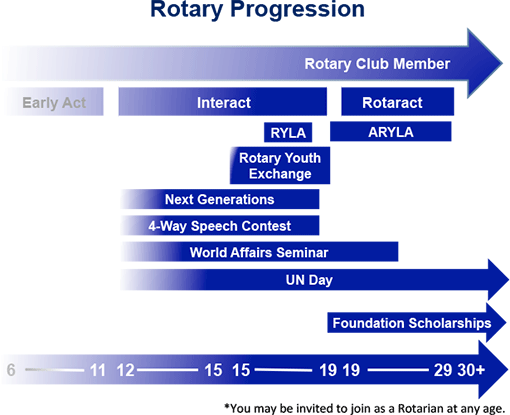 Let's talk about how you can be sure that medicines you purchase online are secure. Discount medicine services allow consumers to gain access to their prescriptions at a fraction of the cost. Of course it isn't all. At present many articles were published about Buy generic levirta online. How you can read more information about "http://herballife.biz/levitra-sale"? A medic review about "levitra for sale" show that men's most common sexual problem is ED. Occasionally another disease will lead to emasculation. So if you are experiencing erectile problems, it is significant to see a certified doctor immediately for a complete physical testing. Remember that buying ED remedies from an unknown company can be illegal.